Hampton Inn Harrisonburg South
43 Covenant Drive, Harrisonburg, VA 22801, Virginia, Amerika Syarikat
Lihat peta
Dibuka: 2008 a gem in the Shenandoah Valley...welcome to the Hampton Inn-Harrisonburg South, VA. In the Shenandoah Valley region of Virginia, where the Blue Ridge Mountains form the eastern horizon and the hills of Appalachia roll westward, the land is fertile, the history is rich and the scenery is breathtaking. The Hampton Inn?? Harrisonburg South places you at the foothills of the mountains and at a gateway to American history and mountain culture.It's amazing to think that the students of nearby James Madison University make it to class on time. Time just seems to move at a relaxed pace in the Shenandoah Valley. A place where the adventurous traveler could spend the day hiking the Appalachian Trail, exploring the limestone caves at Skyline and Crystal Caverns and swim in the cool mountain springs that feed the comically named Dry River. After you've quenched your thirst for adventure, take time to picnic on the James Madison University campus and feed the ducks at the Edith J. Carrier Arboretum. Browse the antiques and buy a suitcase full of souvenirs downtown as you marvel at the artistry and handiwork of master craftsmen at the Virginia Quilt Museum, located just minutes from our hotel in Harrisonburg. Find time for a few holes of golf at one the Valley's champion-caliber courses, including Heritage Oaks and Lakeview. You'll get your weekend getaway in Harrisonburg off to a pitch-perfect start at First Fridays, a free art and music event held weekly April through October. We look forward to welcoming you to the Hampton Inn Harrisonburg South and helping you make the most of your visit the gem of the Shenandoah. services & amenities Here at the Hampton Inn Harrisonburg South, we're passionate about taking good care of you. That's why we offer a broad range of services and amenities to make your stay exceptional. Whether you're planning a corporate meeting or need accommodations for a family reunion or your child's sporting group, we're delighted to offer you easy planning a
Lihat Lagi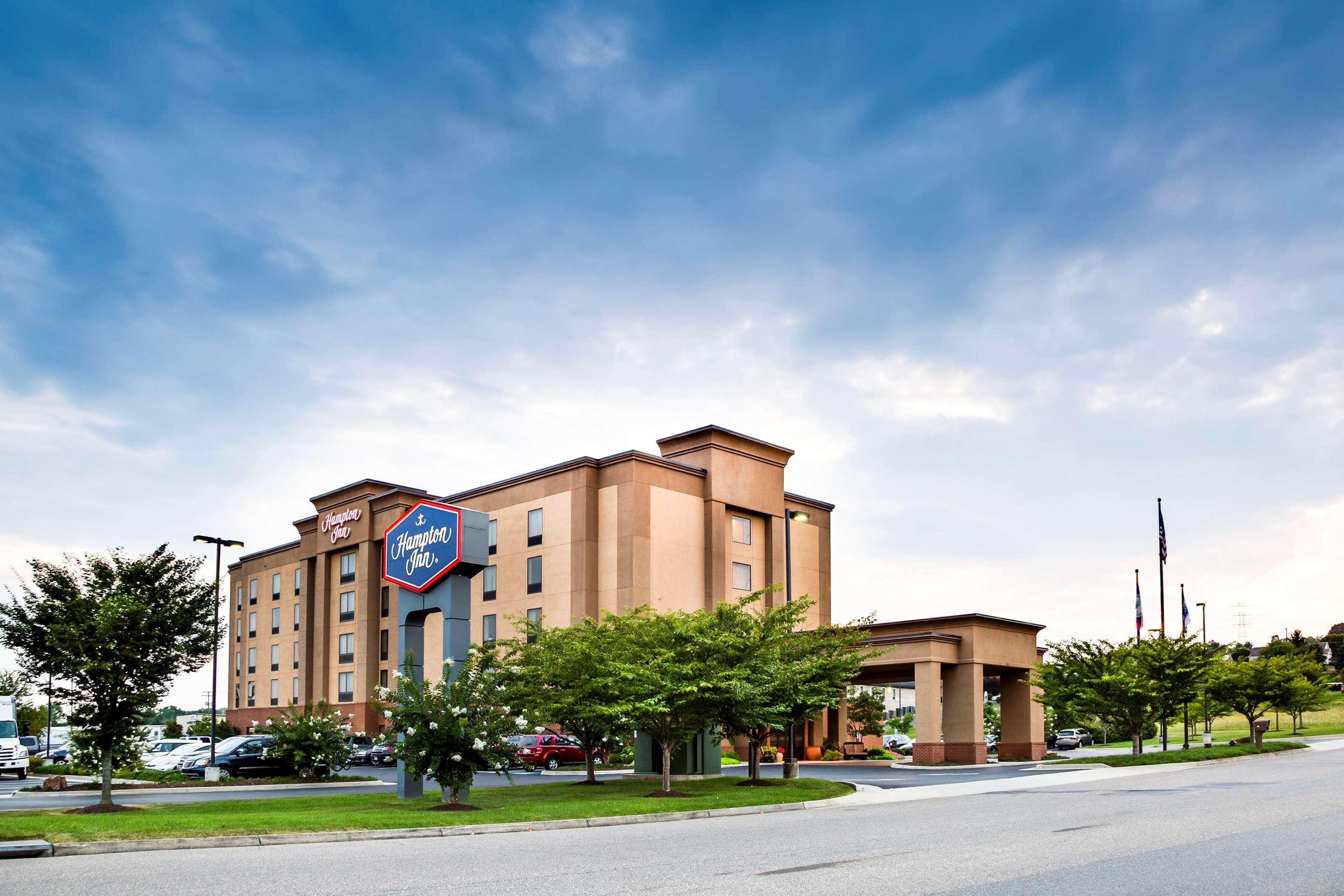 Kemudahan Yang Sangat Baik

4.4

Lokasi Yang Sangat Baik

4.4

Perkhidmatan Yang Sangat Baik

4.4
Kemudahan Yang Sangat Baik

4.4

Lokasi Yang Sangat Baik

4.4

Perkhidmatan Yang Sangat Baik

4.4
Tiada tempat menarik dalam jarak 1000m, 6km dari pusat bandar
Lihat Peta
Kolam renang dalam bangunan
Kolam renang luar bangunan


King Mobility Accessible Tub Non-Smoking
Dengan pemandangan
Semua Kemudahan

Queen Room with Two Queen Beds
Semua Kemudahan

Two Queen Beds Superior Room - Non-Smoking
Semua Kemudahan

Two Queen Bed Mobility Access with Tub Non-Smoking
Dengan pemandangan
Semua Kemudahan

Mobility Accessible King Room with Roll in Shower
Semua Kemudahan
Polisi Hotel
Daftar Masuk dan Daftar Keluar
Daftar Masuk
dari 15:00
Daftar Keluar
sebelum 11:00
Kanak-kanak dan Katil Tambahan
Kanak-kanak dialu-alukan di hotel ini. Bayaran tambahan mungkin dikenakan semasa kanak-kanak menginap di hotel dengan ibu bapa atau penjaga, sila buat pengesahan dengan pihak hotel.
Kesihatan Dilindungi
Langkah-langkah Keselamatan
CCTV di kawasan awam

Alat pemadam api

Pengesan asap
Maklumat Penting
Daftar masuk: Selepas 15:00,Masa daftar keluar: Sebelum 11:00,Sila ambil perhatian tentang masa daftar masuk dan daftar keluar hotel anda.
Keterangan Hotel
Dibuka: 2008
Bilangan Bilik: 90
a gem in the Shenandoah Valley...welcome to the Hampton Inn-Harrisonburg South, VA. In the Shenandoah Valley region of Virginia, where the Blue Ridge Mountains form the eastern horizon and the hills of Appalachia roll westward, the land is fertile, the history is rich and the scenery is breathtaking. The Hampton Inn?? Harrisonburg South places you at the foothills of the mountains and at a gateway to American history and mountain culture.It's amazing to think that the students of nearby James Madison University make it to class on time. Time just seems to move at a relaxed pace in the Shenandoah Valley. A place where the adventurous traveler could spend the day hiking the Appalachian Trail, exploring the limestone caves at Skyline and Crystal Caverns and swim in the cool mountain springs that feed the comically named Dry River. After you've quenched your thirst for adventure, take time to picnic on the James Madison University campus and feed the ducks at the Edith J. Carrier Arboretum. Browse the antiques and buy a suitcase full of souvenirs downtown as you marvel at the artistry and handiwork of master craftsmen at the Virginia Quilt Museum, located just minutes from our hotel in Harrisonburg. Find time for a few holes of golf at one the Valley's champion-caliber courses, including Heritage Oaks and Lakeview. You'll get your weekend getaway in Harrisonburg off to a pitch-perfect start at First Fridays, a free art and music event held weekly April through October. We look forward to welcoming you to the Hampton Inn Harrisonburg South and helping you make the most of your visit the gem of the Shenandoah. services & amenities Here at the Hampton Inn Harrisonburg South, we're passionate about taking good care of you. That's why we offer a broad range of services and amenities to make your stay exceptional. Whether you're planning a corporate meeting or need accommodations for a family reunion or your child's sporting group, we're delighted to offer you easy planning a
Perkhidmatan & Kemudahan
Tempat Letak Kenderaan
Padang golf
Kolam renang dalam bangunan
Kolam renang luar bangunan
Bermain ski
Mendaki
Gelanggang bowling
Pusat perniagaan
Bilik senaman
Wi-Fi di kawasan awam
Percuma
Storan bagasi
Kaunter penerimaan tetamu 24 jam
Panggilan kejut
Kolam renang dalam bangunan
Aktiviti
Kolam renang luar bangunan

Kolam renang dalam bangunan

Kolam renang dengan air masin
Kesihatan & Kesejahteraan
Perkhidmatan Kaunter Penerimaan Tetamu
Daftar masuk dan keluar ekspres

Perkhidmatan daftar masuk VIP

Kaunter penerimaan tetamu 24 jam

Peti keselamatan di kaunter penerimaan tetamu
Kawasan Awam
Wi-Fi di kawasan awam

Percuma

Dilarang merokok di semua bilik

Larangan merokok di kawasan awam
Belum jumpa hotel yang sesuai untuk anda?