Thep Thip Mansion F5 R5003
Soi Pratumnak soi 6, Thailand, Chonburi, Bang Lamung, Pattaya
Lihat peta
Rental basis: Entire house or apartment Number of bedrooms: 1; Number of other rooms with beds: 0 The Director of Pattaya Property Shop has been one of the leading real estate agents in the Pattaya area for 20 years. With 3 offices in Soi Bukhaow, 3rd Road, and Jomtien our team of 25 plus dedicated staff provide clients with a top class service on a daily basis. We have seen that there is an ever-growing interest in short term rental accommodation in the city. So after lots of studying and using our local knowledge and experience in 2018, we decided to launch a new company purely for the short term rental market. We are now expanding and launching the best and most innovative website for holiday rentals. We have the perfect alternative to expensive hotels, offering you more space and amenities than a hotel stay. We work tirelessly to provide a practical and economical first-class service. Our vision is simple; we will provide you with the best vacation rentals service in Pattaya. To provide affordable prices and have a huge focus on customer service. We promise all of our property listings will have: Wifi Internet available A safe deposit box Are all fully furnished 24/7 security Public transport within walking distance Shops & amenities within walking distance Property Information Angket Hip Residence offers residents a stylish new foyer, with a modern feel throughout the condominium. The complex offers some great facilities including a large swimming pool with a splash pool for children; a fitness center, laundry service, a spa, an air-conditioned clubhouse, and a coffee shop. The condominium also benefits from safe undercover parking, elevators, 24-hour security and electronic key-card access. Residents will find plenty of local markets, supermarkets, shops, bars, and restaurants nearby. The apartment suites are situated in Jomtien, and from here Pattaya is easily accessible. From Jomtien Beach Road you can take the baht bus into Central Pattaya, where you will discover a wealth of shops, eateries and
Lihat Lagi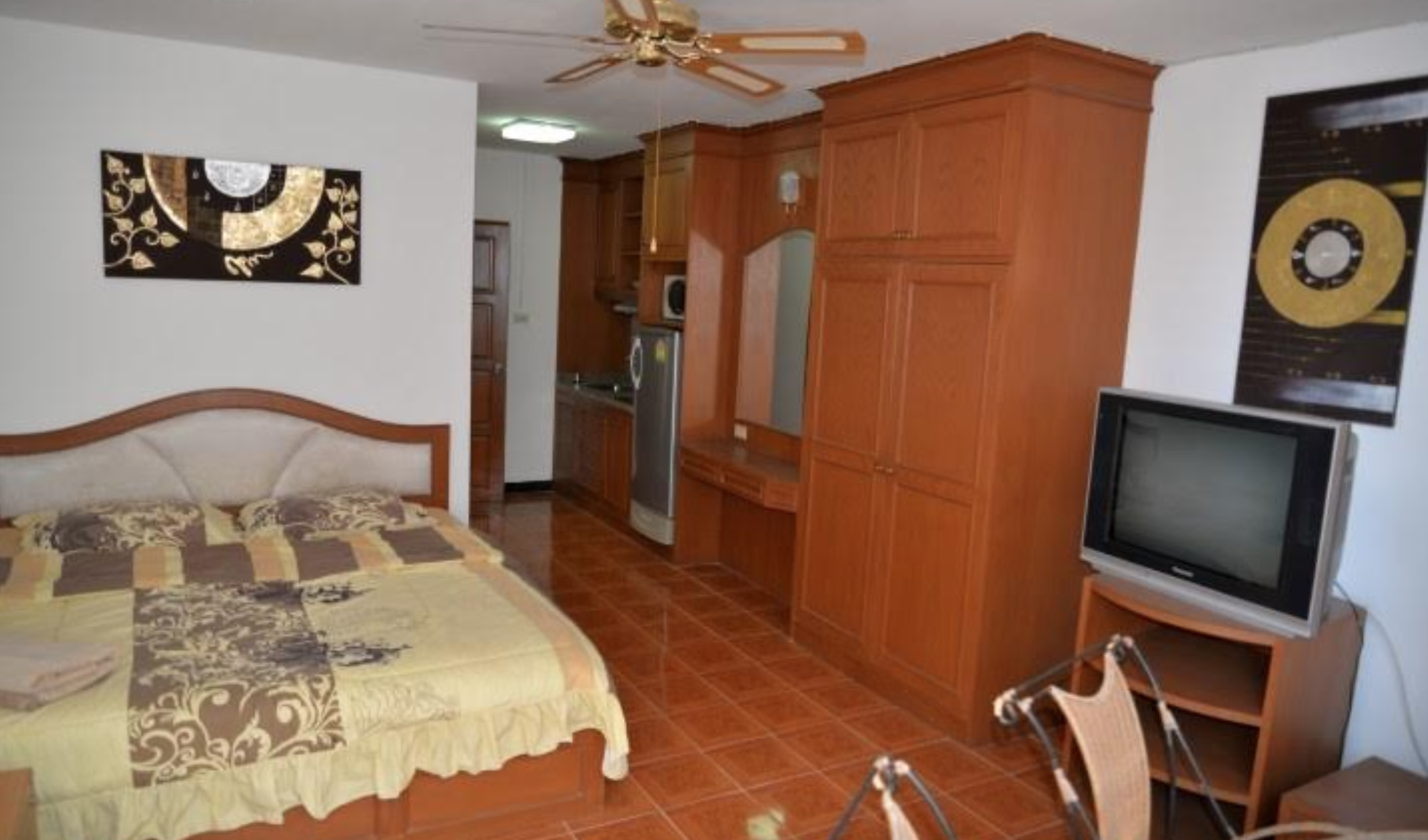 Tiada tempat menarik dalam jarak 1000m, 2.4km dari pusat bandar
Lihat Peta

Condominium Apartment<entire>
Semua Kemudahan
Polisi Hotel
Daftar Masuk dan Daftar Keluar
Daftar Masuk
dari 13:00 hingga 15:00
Daftar Keluar
sebelum 11:00
Maklumat Penting
Daftar masuk: 13:00–15:00,Masa daftar keluar: Sebelum 11:00,Sila ambil perhatian tentang masa daftar masuk dan daftar keluar hotel anda.
Keterangan Hotel
Rental basis: Entire house or apartment Number of bedrooms: 1; Number of other rooms with beds: 0 The Director of Pattaya Property Shop has been one of the leading real estate agents in the Pattaya area for 20 years. With 3 offices in Soi Bukhaow, 3rd Road, and Jomtien our team of 25 plus dedicated staff provide clients with a top class service on a daily basis. We have seen that there is an ever-growing interest in short term rental accommodation in the city. So after lots of studying and using our local knowledge and experience in 2018, we decided to launch a new company purely for the short term rental market. We are now expanding and launching the best and most innovative website for holiday rentals. We have the perfect alternative to expensive hotels, offering you more space and amenities than a hotel stay. We work tirelessly to provide a practical and economical first-class service. Our vision is simple; we will provide you with the best vacation rentals service in Pattaya. To provide affordable prices and have a huge focus on customer service. We promise all of our property listings will have: Wifi Internet available A safe deposit box Are all fully furnished 24/7 security Public transport within walking distance Shops & amenities within walking distance Property Information Angket Hip Residence offers residents a stylish new foyer, with a modern feel throughout the condominium. The complex offers some great facilities including a large swimming pool with a splash pool for children; a fitness center, laundry service, a spa, an air-conditioned clubhouse, and a coffee shop. The condominium also benefits from safe undercover parking, elevators, 24-hour security and electronic key-card access. Residents will find plenty of local markets, supermarkets, shops, bars, and restaurants nearby. The apartment suites are situated in Jomtien, and from here Pattaya is easily accessible. From Jomtien Beach Road you can take the baht bus into Central Pattaya, where you will discover a wealth of shops, eateries and
Perkhidmatan & Kemudahan
Tempat Letak Kenderaan
Wi-Fi di kawasan awam
Percuma
Kawasan Awam
Wi-Fi di kawasan awam

Percuma
Belum jumpa hotel yang sesuai untuk anda?