App
Muat turun App untuk Percuma
Are there baggage restrictions?
Baggage weight limits are 20 kg for adults and 10 kg for children. The total dimensions (length + width + height) of each piece cannot exceed 130 cm for high speed trains or 160 cm for other trains. Baggage exceeding these limitations must be checked in.
Hazardous and prohibited items cannot be taken into the station or aboard the train. The following items can be brought onto trains in limited quantities:
- Nail polish, delustrant, hair dye (up to 20 ml)
- Aerosols including hairspray, mousse, insecticides, air fresheners, etc. (up to 120 ml)
- Up to 2 boxes of safety matches
- Up to 2 ordinary lighters

Anugerah Jenama Terbaik 2020, Korea Selatan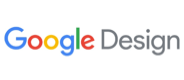 Anugerah Reka Bentuk Bahan Google 2019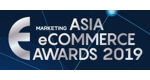 Anugerah eDagang Asia 2019, Hong Kong
Hak Cipta © 2021 Trip.com Travel Singapore Pte. Ltd. Semua hak cipta terpelihara
Pengendali Laman Web: Trip.com Travel Singapore Pte. Ltd.