Hilton Garden Inn Columbus-University Area
3232 Olentangy River Road, Columbus, OH 43202, Ohio, Amerika Syarikat
Lihat peta
Dibuka: 2006 The Hilton Garden Inn Columbus-University hotel in Columbus, Ohio is located in the heart of it all! Our Ohio State University hotel is only one mile from the campus so youa??re easily accessible to any OSU event. As a hotel near downtown Columbus, OH, we are minutes from the Greater Columbus Convention Center, Short North Arts District , Battelle, University Hospital and The James Cancer Center.Select from one of our beautiful hotel rooms in Columbus, OH Got an OSU game plan? Book Advance Purchase rates at our OSU hotel in Columbus Save with our Columbus, OH hotel specials and hotel packages Suburbs of Upper Arlington, Grandview and Clintonville are located within two miles of our Columbus, OH hotel. The Crew Soccer Stadium, the Ohio Expo Center and the Ohio State Fairgrounds are within five minutes of the hotel.In the center of it all at our Short North hotel near downtown Columbus, OHGreat Columbus hotel rates at our hotel near Ohio State Fairgrounds and Ohio Expo Center Family trip to Columbus, OH? Check out our hotel near Columbus ZooThe Hilton Garden Inn Columbus, Ohio hotel with free WiFi features 158 beautifully appointed guestrooms and all include an in-room hospitality center with microwave, refrigerator and coffeemaker. You'll enjoy our hotela??s indoor swimming pool, whirlpool, fitness center with state-of-the-art equipment and our 24-hour complimentary business center. The restaurant at our hotel in Columbus, OH serves a full hot cooked-to-order breakfast daily and our sundry shop is open 24-hours a day.Free guest parking at our Columbus hotel near Ohio State University Perfect for business travel to Columbus, OH a?? Find local businesses near our Columbus, OH hotelNeed meeting space in Columbus? Planning a wedding in Columbus? Online tools to help you plan
Lihat Lagi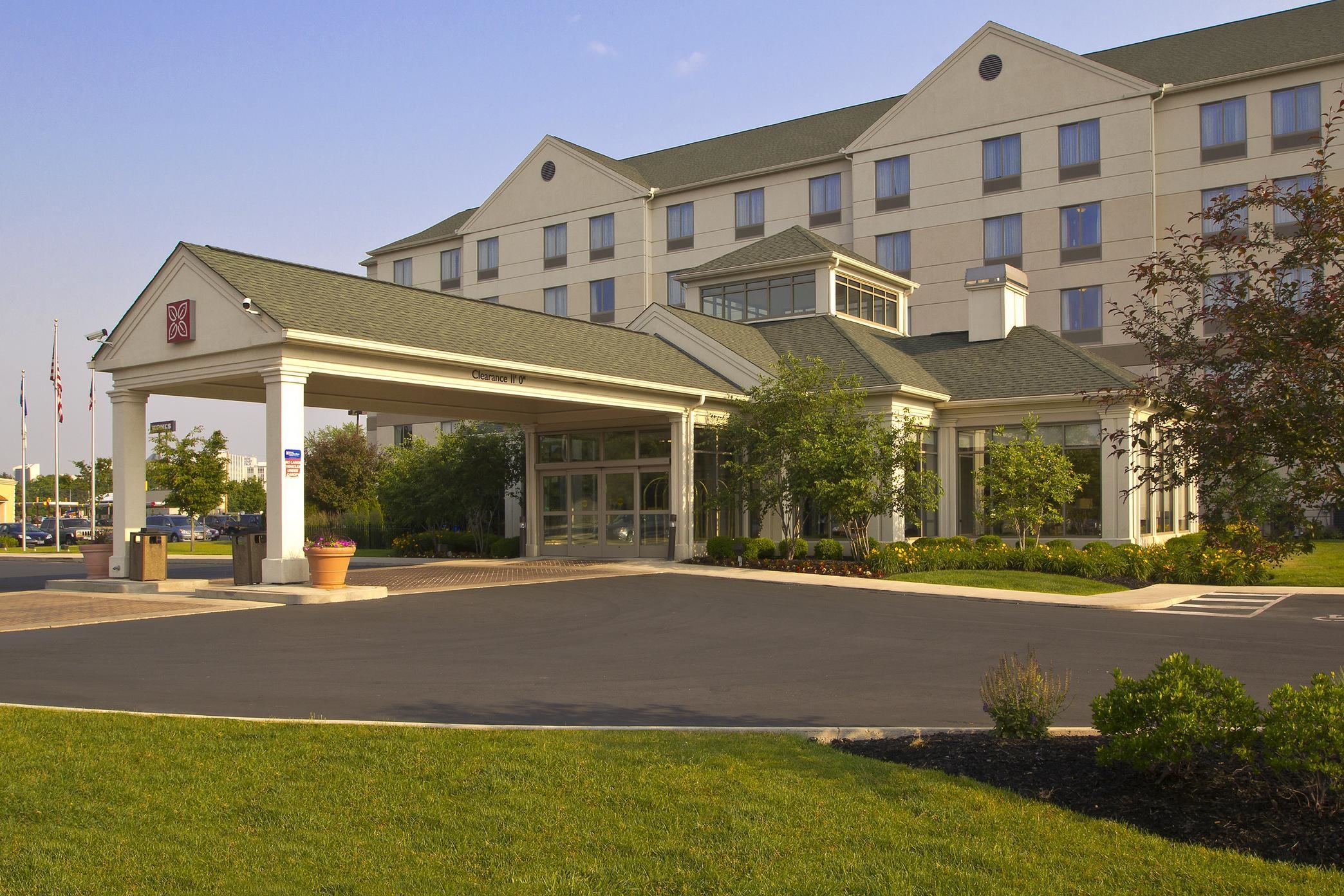 Tiada tempat menarik dalam jarak 1000m, 6km dari pusat bandar
Lihat Peta
Kolam renang dalam bangunan
Kolam renang luar bangunan

Premium Two Queen Room with In-Room Drinks-Snacks

King Room - Disability/Hearing Accessible with Bathtub
Semua Kemudahan

Mobility/Hearing Accessible Two Queen Room with Bathtub
Semua Kemudahan

Queen Room with Two Queen Beds - Disability Access/Non-Smoking
Semua Kemudahan

2 QUEEN BEDS
Semua Kemudahan

Mobility/Hearing Accessible King Room with Roll in Shower
Semua Kemudahan

1 KING PREMIUM W/IN-ROOM DRINKS-SNACKS
Semua Kemudahan
Ulasan
(2 ulasan tetamu yang disahkan)
Pengguna Tetamu

China

King Room

Telah Menginap Pada Oktober 2021

Lain-lain

1 Ulasan

King Room

Telah Menginap Pada Mei 2019

Pasangan

1 Ulasan
Polisi Hotel
Daftar Masuk dan Daftar Keluar
Daftar Masuk
dari 15:00
Daftar Keluar
sebelum 12:00
Kanak-kanak dan Katil Tambahan
Kanak-kanak dialu-alukan di hotel ini. Bayaran tambahan mungkin dikenakan semasa kanak-kanak menginap di hotel dengan ibu bapa atau penjaga, sila buat pengesahan dengan pihak hotel.
Maklumat Penting
Guests must provide a credit card when checking in. The hotel will pre-authorize your card and the pre-authorization will be released if there are no extra charges or damage to the room when checking out. Some hotels and room types have special policies, please check with the hotel for more information.
Keterangan Hotel
Dibuka: 2006
Bilangan Bilik: 158
The Hilton Garden Inn Columbus-University hotel in Columbus, Ohio is located in the heart of it all! Our Ohio State University hotel is only one mile from the campus so youa??re easily accessible to any OSU event. As a hotel near downtown Columbus, OH, we are minutes from the Greater Columbus Convention Center, Short North Arts District , Battelle, University Hospital and The James Cancer Center.Select from one of our beautiful hotel rooms in Columbus, OH Got an OSU game plan? Book Advance Purchase rates at our OSU hotel in Columbus Save with our Columbus, OH hotel specials and hotel packages Suburbs of Upper Arlington, Grandview and Clintonville are located within two miles of our Columbus, OH hotel. The Crew Soccer Stadium, the Ohio Expo Center and the Ohio State Fairgrounds are within five minutes of the hotel.In the center of it all at our Short North hotel near downtown Columbus, OHGreat Columbus hotel rates at our hotel near Ohio State Fairgrounds and Ohio Expo Center Family trip to Columbus, OH? Check out our hotel near Columbus ZooThe Hilton Garden Inn Columbus, Ohio hotel with free WiFi features 158 beautifully appointed guestrooms and all include an in-room hospitality center with microwave, refrigerator and coffeemaker. You'll enjoy our hotela??s indoor swimming pool, whirlpool, fitness center with state-of-the-art equipment and our 24-hour complimentary business center. The restaurant at our hotel in Columbus, OH serves a full hot cooked-to-order breakfast daily and our sundry shop is open 24-hours a day.Free guest parking at our Columbus hotel near Ohio State University Perfect for business travel to Columbus, OH a?? Find local businesses near our Columbus, OH hotelNeed meeting space in Columbus? Planning a wedding in Columbus? Online tools to help you plan
Perkhidmatan & Kemudahan
Tempat Letak Kenderaan
Restoran
Bar
Bilik mesyuarat
Kolam renang dalam bangunan
Kolam renang luar bangunan
Perkhidmatan penjagaan kanak-kanak
Pusat perniagaan
Kawasan merokok
Bilik senaman
Wi-Fi di kawasan awam
Percuma
Storan bagasi
Kaunter penerimaan tetamu 24 jam
Panggilan kejut
Kolam renang dalam bangunan

Kolam renang luar bangunan
Aktiviti
Kolam renang luar bangunan

Kolam renang dalam bangunan
Kesihatan & Kesejahteraan
Perkhidmatan Kaunter Penerimaan Tetamu
Daftar masuk dan keluar ekspres

Perkhidmatan daftar masuk VIP

Kaunter penerimaan tetamu 24 jam

Peti keselamatan di kaunter penerimaan tetamu
Perkhidmatan Pembersihan
Perkhidmatan dobi (di luar)
Kawasan Awam
Wi-Fi di kawasan awam

Percuma

Larangan merokok di kawasan awam
Kemudahan Kanak-Kanak
Perkhidmatan penjagaan kanak-kanak
Belum jumpa hotel yang sesuai untuk anda?